Advantages of the Bynder Compact View
Use the filters and rights of Bynder
Create assets using URL in Akeneo
Description of the Bynder Compact View
This bundle can be used only with the Flexibility version of Akeneo.
What is the Bynder Compact View in Akeneo? It's the simple interface of Bynder directly in Akeneo PIM.
As a result, you will have access to the DAM assets directly from the user interface of your Akeneo PIM.
And it uses the Asset Families native feature of Akeneo Enterprise Edition and adds UI features.
The operation of the compact view is as follows:
First, go to the "Assets" tab of one product, and click on "import bynder asset"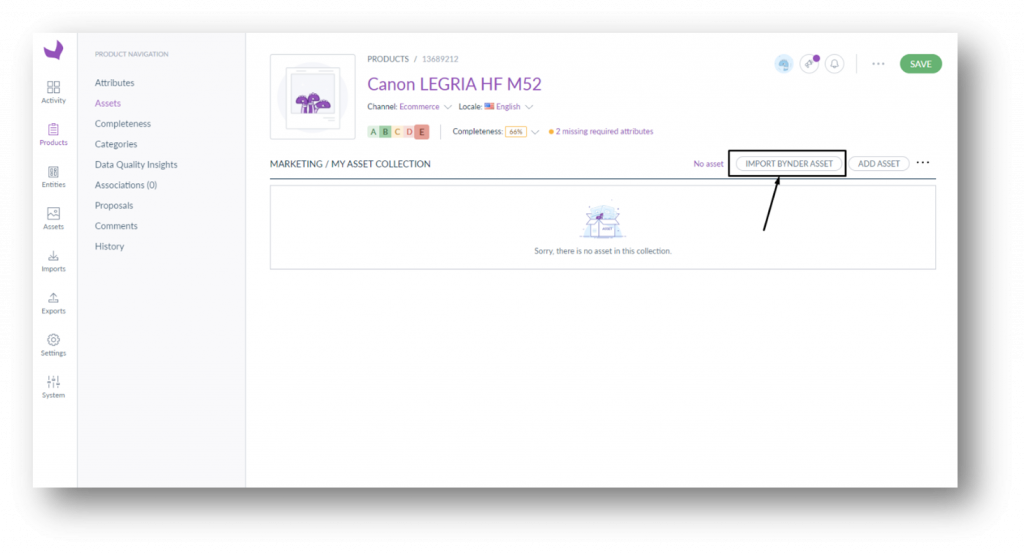 At the first attempt (or if you delete the browser cache), a login page will ask you to identify yourself. Thanks to this, the Bynder Compact View in Akeneo will show the views and rights configured in Bynder for your account.
As soon as you are logged in, the Bynder Compact View will display all the visuals present in the DAM.
Now, you can then make filters, select visuals, change the filters to select other visuals.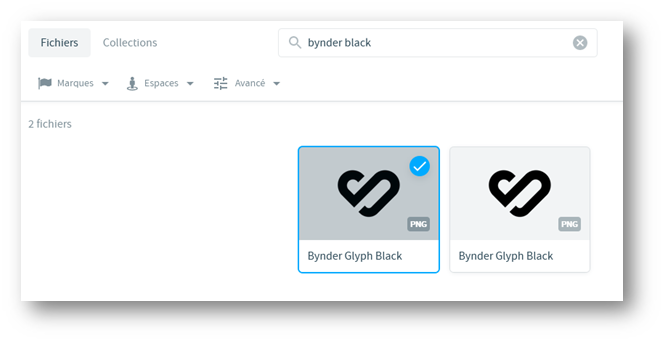 Once the selection is complete, you must validate it. To validate the selection, click on the blue button "Add asset(s)"
This will allow the creation of the assets (if non-existent in the PIM) and create the link between the product and the created asset.
After the selection of one or many Bynder assets, the assets will be created in an Akeneo asset family using only the URL.
WARNING, to validate this link, it is necessary to validate the Product page in the PIM.
If you don't save the product page, you will lose the information and the link between the asset and the product will not be created.
If you would like more information about the Compact View, please visit the website: https://support.bynder.com/hc/en-us/sections/360004091079-Compact-View
If you need automatic transfer between Akeneo and Bynder (in both ways). Please take a look at the Automatic connector.
Version
| | |
| --- | --- |
| Your Akeneo version | Bundle Version |
| Flexibility 5.0.X | 1.0 |
| Flexibility 6.0.X | 2.0 |
Known limitations
This bundle can be used only with the Flexibility version of Akeneo.
Documentation